Projects
Sand washing machine with hydrocyclone for sale

The cyclone technology is adopted...
How to choose vibrating screen panels ?

The application of vibrating screens...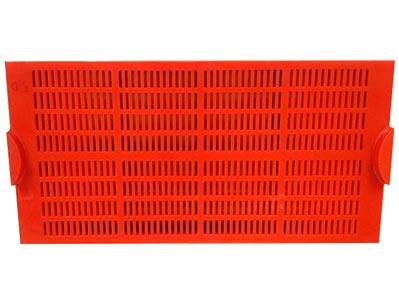 Polyurethane Fine Screen Mesh
Polyurethane fine screen screen adopts new polyurethane screen production technology, product structure is novel, easy to install and disassemble. Polyurethane fine screen screen has been widely used in mining, building materials, nuclear power, coal, oil fields and other fields.
Polyurethane fine screen screen can be widely used in metallurgy, coal, chemical, construction and other industries in screening, filtration, dehydration, desmud and other operations. It can also be used for some corrosive materials classification. Polyurethane high frequency fine screen products have been in the iron and steel industry, coal mines and power plants and other enterprises have a high use rate, in grain processing and wood processing applications.
The production material of polyurethane fine screen screen is polymer organic elastomer, with excellent wear resistance, flexural resistance, resilience, large bearing capacity, long service life. The raw material of polyurethane screen has been specially treated to ensure that it will never delaminate under the action of long-term alternating load.  Polyurethane high frequency fine screen and metal matrix bonding force is strong, not easy to layer and fall off. The service life of polyurethane high frequency fine screen is 8-10 times higher than that of ordinary metal screen plate. Polyurethane high frequency fine screen is 3 times of stainless steel screen surface, polyurethane high frequency fine screen is 3.9 times of natural rubber, is currently the world's best wear resistance screen surface material.
Polyurethane high frequency fine screen features
1.The screen is made of high wear-resistant polyurethane material and contains steel wire. The service life is 3-10 times higher than the traditional metal screen.
2. Good dewatering effect, high practical opening rate, high screening efficiency.
3. Unique structure, suitable elastic and plastic force, can reduce both stuck, but also reduce adhesion.
4. The screen is equipped with elastic tensioning hook on both sides, the overall weight is light, the flexibility is good, the transportation is easy to keep, the installation and disassembly is convenient.
5. Screen can effectively absorb impact, reduce noise, improve the working environment.
Leave a Message
Here you can submit any questions and we will get back to you as soon as possible. We will not disclose the information you submit to anyone, please rest assured.