Projects
Sand washing machine with hydrocyclone for sale

The cyclone technology is adopted...
How to choose vibrating screen panels ?

The application of vibrating screens...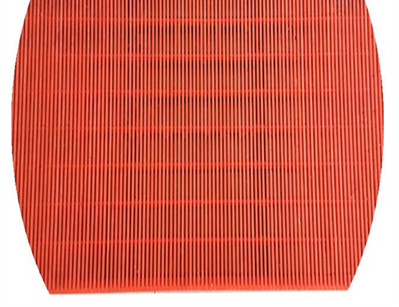 Polyurethane Slot Screen Plate
Polyurethane slot screen plate is a kind of polyurethane screen named according to the pass process. This kind of pass screen is mainly used for tailing dewatering and screening. So according to the use is also known as polyurethane dehydration screen or polyurethane dehydration screen plate. Polyurethane slot screen plate is outfitted with polyurethane lined wire rope.
The application of polyurethane seam screen
Polyurethane seam screen is widely used in mining, metallurgy, coal, coke, chemical and other industries of washing and classification operations, especially suitable for screening wet fine particle materials. Polyurethane seam screen has high vibration frequency and good elasticity. The material can be constantly in the state of jumping motion, will not accumulate on the surface of the screen. It can greatly improve the production efficiency.
The features of polyurethane slot screen plate
1. Good wear resistance, long service life. Its wear resistance is 3-5 times that of steel sieve plate and more than 5 times that of ordinary rubber sieve plate.
2. Less maintenance. Polyurethane bar sieve plate is not easy to damage, so it can greatly reduce the amount of maintenance and production maintenance loss.
3. Good moisture resistance. Can work under the condition of water as the medium, corrosion resistance, non-flammable, non-toxic and tasteless.
4. High screening efficiency. Due to the characteristics of secondary vibration of polyurethane, polyurethane bar screen has self-cleaning effect. And in the case of water, oil and other media, polyurethane and material friction coefficient is reduced, more conducive to screening, improve screening efficiency.
5. High screening accuracy. Because the sieve design is reasonable, the sieve plate manufacturing process is unique, the limit size of particles will not block the sieve hole, greatly improving the screening accuracy.
6. Save energy and reduce consumption. The specific gravity of polyurethane is small, so as to reduce the screen machine load. Save power consumption, and can prolong the life of sieve machine.
7. Low working noise. Polyurethane has good shock absorption performance.
8. Wide application range, strong professional applicability.
Leave a Message
Here you can submit any questions and we will get back to you as soon as possible. We will not disclose the information you submit to anyone, please rest assured.