Projects
Sand washing machine with hydrocyclone for sale

The cyclone technology is adopted...
How to choose vibrating screen panels ?

The application of vibrating screens...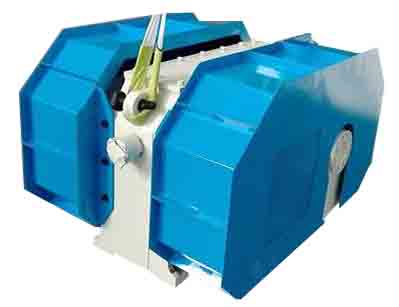 Vibrating Screen Exciter
Vibrating screen exciter adopts vertical or horizontal installation, foot installation.
Vibrating screen exciter adopts a continuous working system.
The vibrating screen exciter is mainly composed of a box, gear, driving shaft, eccentric block, and other small parts. The motor drives the vibrating screen exciter through the transmission shaft. The driving shaft drives the impulse shaft through gears, so that the two shafts rotate in opposite directions at the same speed. Thereby, the eccentric block is driven to generate exciting force, which is transmitted to the vibrating machine through the box. The excitation force of the vibrating screen exciter is a linear excitation force, so it is also called a linear exciter.
Technical characteristics
1. Nodular cast iron casing. Strength, toughness, wear resistance, shock absorption.
2. SKF spherical roller bearings specially designed for vibration equipment.
3. High-precision ground gears and CNC-machined drive shafts and housings.
4. Magnetic oil plug captures internal metal fines.
5. Increase or decrease the counterweight to adjust the excitation force output.
6. High vibration efficiency, low motor power, lightweight and dust-proof.
7. High reliability, low failure rate, and the annual operation are more than 6000 hours.
8. Long service life.
9. Low running noise of the whole machine. Higher throughput and screening efficiency.
Leave a Message
Here you can submit any questions and we will get back to you as soon as possible. We will not disclose the information you submit to anyone, please rest assured.